There are currently no vacancies.
Infinity Staffing Services, Inc.
Cupertino , CA
Phone: (831)638-0360
Fax: (831)638-0365
| | |
| --- | --- |
| Sunday | Closed |
| Monday | 8:00 AM - 5:00 PM |
| Tuesday | 8:00 AM - 5:00 PM |
| Wednesday | 8:00 AM - 5:00 PM |
| Thursday | 8:00 AM - 5:00 PM |
| Friday | 8:00 AM - 5:00 PM |
| Saturday | Closed |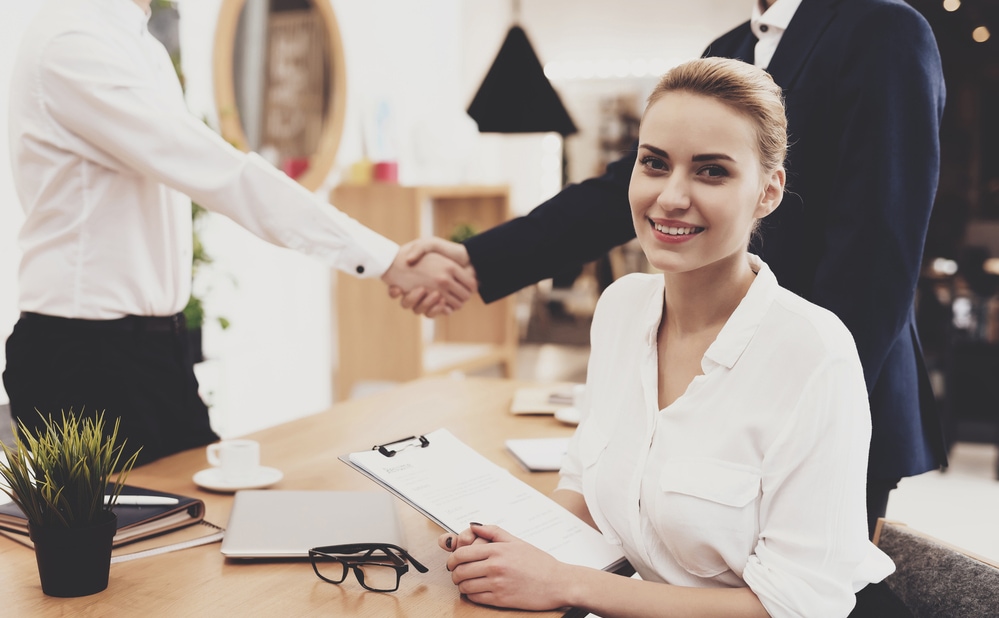 At Infinity Staffing, we take pride in being the go-to staffing agency in Cupertino, CA, empowering businesses with the best talent and helping job seekers find their dream opportunities. 
With an unwavering commitment to excellence, we offer a comprehensive suite of services designed to match companies with exceptional candidates while opening the doors to outstanding job prospects in Cupertino and its vicinity.
Our staffing solutions near you help you to unleash the power of local talent.
Our relentless pursuit of excellence has established us as the premier staffing company. 
We understand that businesses' success lies in their workforce's caliber, and so we go the extra mile to identify and connect our clients with top-tier talent. 
From entry-level roles to executive positions, we excel in delivering tailored staffing solutions that cater to diverse industry needs.
We work with you to understand your specific needs and provide staffing solutions that meet those needs.
We use our extensive network and recruitment expertise to find the most qualified and suitable candidates for the role.
We provide ongoing support throughout the hiring process and beyond, ensuring that you have the resources you need to succeed.
Unravel Limitless Potential with Our Top-Notch Temp Agency in Cupertino
In a fast-paced and dynamic work environment, businesses often require flexible staffing solutions. Our unrivaled expertise in temp agency in Cupertino makes us the preferred choice for companies looking to adapt their workforce as per demand. 
Our carefully curated pool of temporary professionals helps businesses meet seasonal demands, project requirements, and any sudden workforce gaps seamlessly.
Happy to say that your search for reliable temp staffing near me ends here.
With our strategically located office in Cupertino, we are conveniently placed to cater to businesses seeking reliable temp staffing solutions in Cupertino, CA. 
Our specialized teams work diligently to understand your unique staffing needs and deliver the right talent with precision and speed. When you search for temp staffing in Cupertino, Infinity Staffing stands ready to serve you.
Infinite Opportunities Await When Exploring Jobs in Cupertino
Our services go beyond just assisting businesses; we are equally committed to propelling the careers of job seekers. For those seeking jobs in Cupertino, Infinity Staffing offers an extensive array of opportunities across various industries. 
We partner with leading companies, giving job seekers access to positions that align with their skills, expertise, and aspirations.
For eager job seekers, our platform is a treasure trove of promising opportunities. As the prominent staffing agency in the region, we have an extensive network of partner companies, which translates to a multitude of jobs near Cupertino, CA. 
Our platform simplifies the job search process, making it convenient, efficient, and rewarding.
Infinity Staffing is Your Gateway to Success in Cupertino, CA
We understand that employers and job seekers alike value proximity when choosing a staffing agency. Infinity Staffing's strategic presence near you ensures seamless collaboration and effortless communication. 
As your trusted staffing agency near me, we bring exceptional value to every aspect of the hiring process, ensuring the best possible matches for both employers and job seekers.
Our Team Offers Unmatched Staffing Solutions in Cupertino, CA
Our commitment to excellence extends beyond the city of Cupertino. If you are on the lookout for top-notch staffing solutions in Cupertino, CA, Infinity Staffing is your answer. 
With our comprehensive network of connections, we cater to clients and candidates throughout the region, providing the same high-quality services that set us apart.
At Infinity Staffing, we understand that each client and candidate is unique. Our personalized approach ensures that we take the time to comprehend your specific 
requirements, enabling us to deliver tailored solutions and opportunities.
Expertise Across Industries:
With years of experience in the staffing industry, our team possesses a deep understanding of diverse sectors. From technology and finance to healthcare and hospitality, we have the expertise to serve clients and candidates across the spectrum.
Unwavering Commitment to Quality:
Quality is at the core of everything we do. Whether it's the candidates we present to employers or the opportunities we offer to job seekers, we maintain the highest standards to ensure mutual success.
Transparent and Ethical Practices:
Trust and integrity form the foundation of our operations. We pride ourselves on maintaining transparency throughout the staffing process, earning the trust of both clients and candidates.
Empowering Futures:
Beyond just filling job vacancies, we believe in empowering careers and contributing to the growth of businesses. Our impact reaches far beyond placements, as we play a vital role in shaping the future of individuals and organizations.
Contact Us Today and Experience the Infinity Staffing Difference For Yourself
At Infinity Staffing, our mission is to redefine the staffing landscape in Cupertino, CA, and beyond. As the leading staffing agency, we connect businesses with unparalleled talent, while also opening doors to exceptional opportunities for job seekers. 
With a commitment to excellence, integrity, and a personalized approach, we are dedicated to driving success and growth for all our valued clients and candidates.
Discover Infinity Staffing today, and together, let's embark on a journey of limitless possibilities and boundless success in Cupertino, CA.