There are currently no vacancies.
Infinity Staffing Services, Inc.
Atwater CA
Phone: (831)638-0360
Fax: (831)638-0365
| | |
| --- | --- |
| Sunday | Closed |
| Monday | 8:00 AM - 5:00 PM |
| Tuesday | 8:00 AM - 5:00 PM |
| Wednesday | 8:00 AM - 5:00 PM |
| Thursday | 8:00 AM - 5:00 PM |
| Friday | 8:00 AM - 5:00 PM |
| Saturday | Closed |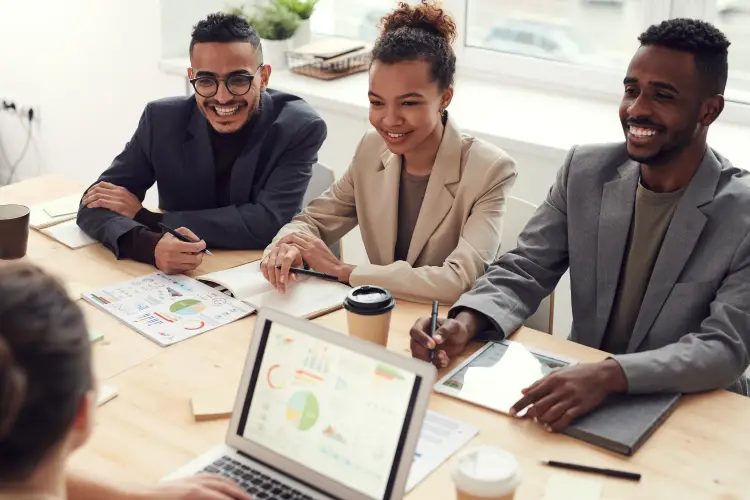 At Infinity Staffing, we believe that every business is driven by the strength and talent of its workforce. As a premier staffing agency in Atwater, CA, we specialize in providing exceptional staffing solutions that empower businesses to thrive. 
Whether you need temporary staffing support, long-term placements, or a strategic partner for your hiring needs, we are here to help. Our commitment to excellence and personalized approach sets us apart, making us the go-to choice for companies seeking reliable and efficient staffing services.
We understand the unique challenges faced by employers in Atwater and have developed tailored solutions to address them. Our team of experienced recruiters and HR professionals are well-versed in the local job market and have established a vast network of qualified candidates. 
We take the time to understand your specific needs, culture, and goals to ensure we find the perfect match for your organization.
We work with you to understand your specific needs and provide staffing solutions that meet those needs.
We use our extensive network and recruitment expertise to find the most qualified and suitable candidates for the role.
We provide ongoing support throughout the hiring process and beyond, ensuring that you have the resources you need to succeed.
We are a Highly Experienced Temporary Agency in Atwater
In today's dynamic business environment, flexibility is key. As a top temporary agency in Atwater, we provide businesses with skilled temporary workers who can step in seamlessly to fulfill short-term staffing requirements.
Whether you need additional support during peak seasons, to cover for employees on leave, or to complete specific projects, our pool of qualified temporary workers is readily available. 
With our temp staffing in Atwater, we handle all the hiring logistics, including recruitment, screening, and onboarding, so you can focus on what you do best – running your business.
Efficiency and productivity are at the core of successful businesses. Our temp staffing services in Atwater are designed to provide you with highly qualified and motivated temporary workers who can contribute to your company's success from day one. 
We have a rigorous selection process in place, ensuring that each candidate possesses the necessary skills and experience to excel in their assigned roles. 
Whether you require temporary staff in administrative, customer service, medical, warehouse, or other areas, our team will match you with the perfect candidates who can hit the ground running.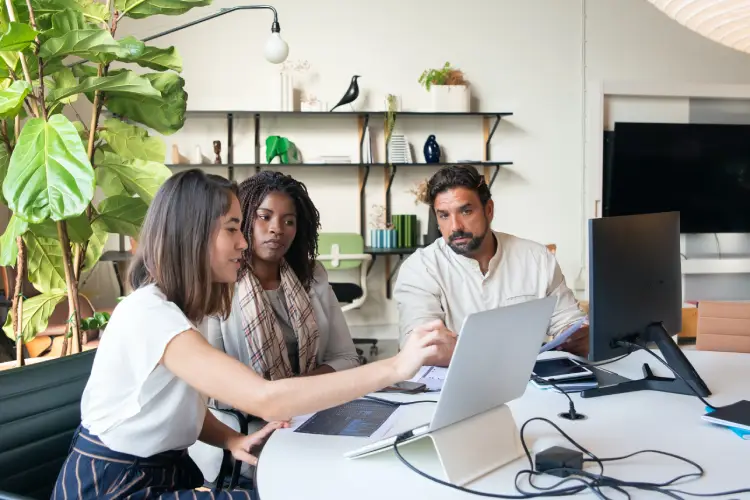 We are Your Top of the Line Staffing Solutions Agency in Atwater, CA
At Infinity Staffing, we are not just the best temp staffing near you – we are your trusted partner in workforce management. 
Our comprehensive staffing solutions agency in Atwater, CA, are designed to address all your hiring needs, from temporary placements to direct hires. 
Our team takes the time to understand your company's culture, values, and goals to identify candidates who not only possess the required skills but also align with your organization's vision. 
Convenience and accessibility are paramount when choosing a staffing agency near you.
By choosing a local partner, you benefit from personalized attention, prompt communication, and a team that is readily available to address your needs. 
We are dedicated to building long-lasting relationships with our clients, based on trust and exceptional service.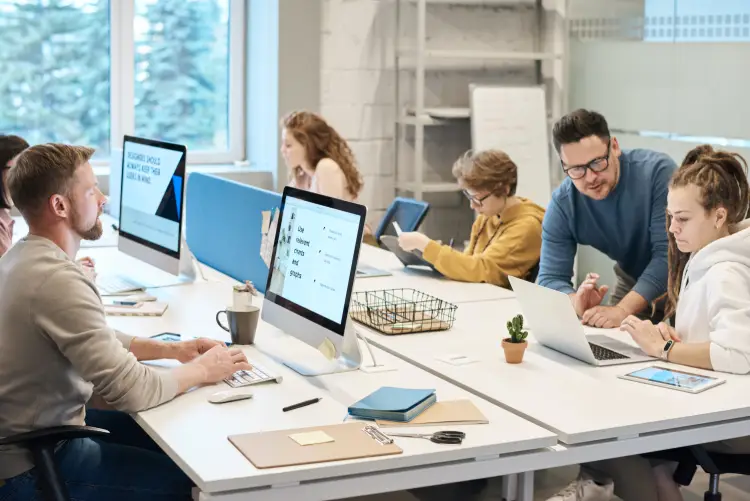 Our Premier Team Offers the Very Best Staffing Services in Atwater, CA
When it comes to staffing services in Atwater, CA, Infinity Staffing stands out for its commitment to excellence. We offer a comprehensive range of staffing services tailored to meet the unique needs of businesses in the area. 
Whether you require temporary, temp-to-hire, or direct placement services, our team is equipped to deliver results. We employ a combination of industry expertise, cutting-edge technology, and personalized attention to ensure that every placement is a perfect fit. 
With staffing jobs in Atwater, CA, you can streamline your recruitment process and find top talent efficiently.
Looking for rewarding job opportunities? We partner with reputable companies across various industries, offering a wide range of job opportunities. Whether you are seeking temporary assignments, permanent positions, or flexible work options, we can connect you with employers who value your skills and experience. 
Our team is dedicated to supporting your career growth and ensuring a positive job-seeking experience.
Partnering With Us Means Partnering for Success
Choosing the right staffing agency is a critical decision that can impact your business's trajectory. Infinity Staffing is proud to be the preferred choice for companies in Atwater, CA, seeking reliable and efficient staffing solutions.
With our deep industry knowledge, extensive candidate network, and personalized service, we are dedicated to helping businesses thrive. We value partnerships built on trust, integrity, and shared goals. When you choose Infinity Staffing, you choose a strategic partner who is committed to your success.
Our comprehensive range of services, including temporary staffing, temp-to-hire placements, and direct hires, are designed to meet the evolving needs of businesses. We pride ourselves on our local presence, personalized attention, and commitment to excellence.
Whether you are a company looking for the right talent or an individual seeking exciting job opportunities, Infinity Staffing is here to unlock the potential of your workforce and drive success for your organization. Contact us today to discover how we can support your staffing needs and propel your business forward.