There are currently no vacancies.
Infinity Staffing Services, Inc.
| | |
| --- | --- |
| Sunday | Closed |
| Monday | 8:00 AM - 5:00 PM |
| Tuesday | 8:00 AM - 5:00 PM |
| Wednesday | 8:00 AM - 5:00 PM |
| Thursday | 8:00 AM - 5:00 PM |
| Friday | 8:00 AM - 5:00 PM |
| Saturday | Closed |
What makes Infinity Staffing the Right Choice When Looking at Staffing Agencies in Salinas, CA?
We understand that in today's job market, finding the right job can be a daunting task. With so many options available, it can be challenging to sift through job postings and determine which one is the right fit for you.
This is where staffing agencies come in. Staffing agencies are organizations that specialize in helping job seekers find temporary or permanent employment with companies in various industries.
If you're looking for staffing agencies in Salinas, CA, Infinity Staffing is an excellent option. We are a well-respected agency that has been serving Salinas and the surrounding areas for many years. We stay up to date with the ever changing job market and our knowledgeable team has a proven track record of success in placing qualified candidates in a variety of positions across different industries.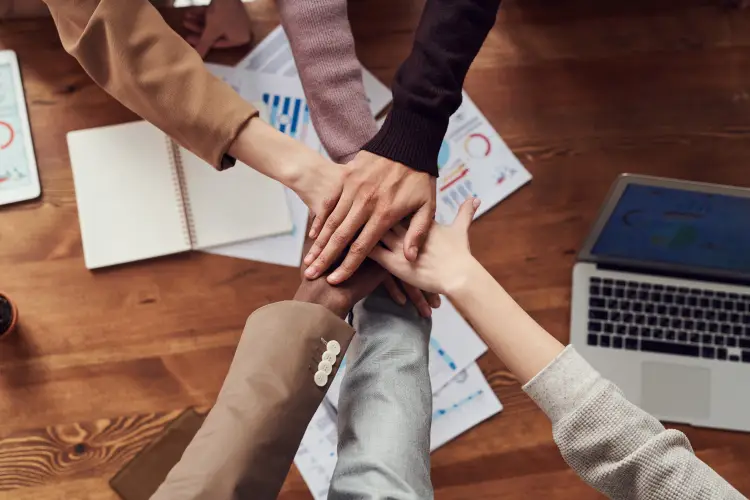 How Does It Work?
We offer a valuable service to both job seekers and companies. When a company needs to fill a permanent or  temporary position , they contact the staffing agency near you. The agency then matches the job requirements with the skills and experience of potential candidates.
Whether you're looking for a temp job or your dream job, we can help you find the right fit. We work with a wide variety of companies in different industries, so they have access to a broad range of openings. Our agency also has a team of experienced recruiters who can help you prepare for interviews and offer guidance throughout the application process.
Why Choose Infinity Staffing?
Infinity Staffing is a top choice for job seekers for several reasons. Firstly, we have a reputation for excellence in the industry. They have built strong relationships with many local companies, which means they have access to a broad range of job openings.
Additionally, we are committed to providing top-notch customer service. We understand that looking for a job can be stressful, so our team strives to make the process as easy and streamlined as possible. 
Why Use a Temp Agency in Salinas, CA Instead of Doing it Yourself?
Using a temp agency like Infinity Staffing can be incredibly beneficial for job seekers as well as those looking to find the highest quality, and qualified employee to join their company. First, it saves you time and energy. Instead of spending hours searching job boards and submitting applications, when you work with us, we do the legwork for you.
Our agency has many years of experience which means we also have access to job openings that may not be advertised on public job boards. Companies often use staffing agencies to fill positions quickly, which means that these jobs in Salinas may not be listed anywhere else. Working with an agency can give you access to these exclusive job openings.
Finally, a staffing agency in Salinas can help you improve your job application. They can provide guidance on writing a cover letter and tailoring your resume to specific job openings. They also often provide interview preparation and coaching, which can help you feel more confident and prepared when it's time to meet with a potential employer.
We Provide Exceptional Staffing Services to Both Job Seekers and Businesses
We have a team of experienced recruiters who work tirelessly to match the right candidates with the right job opportunities. Whether you're looking for a temporary position, temp-to-perm placement, or a direct hire opportunity, we can help.
Our extensive network of top employers means that we have access to a wide range of job openings in various industries. We take the time to get to know our candidates and their skills, experience, and career goals to ensure a perfect match.
For businesses looking to hire, we offer flexible staffing solutions to meet your unique needs. 
We have a comprehensive screening process that ensures we only present you with qualified candidates who meet your specific requirements. We also offer on-site staffing services to help you manage your temporary workforce more efficiently.
Our team is committed to providing exceptional customer service, timely communication, and competitive rates. We believe in building long-term relationships with our clients and candidates based on mutual trust and respect.
If you're looking for a reliable, professional, and responsive temp agency in Salinas, CA, look no further than Infinity Staffing. Contact us and let us help you find your next job or the right employee today.