Dress For Success: Tips For Interview Outfits In 2018
We've previously covered here in 2014, and again here in 2016 how to dress for a job interview. But like how you should regularly update your resume (which you should if you want to get the most out of job posting sites), you should also keep up with the times.
Like we said, a competent hiring manager wouldn't make decisions based on how you look alone. However, you can't keep everyone to the same standards. For some employers, it takes less than one second to form their first impression of you — even before you can utter a word. And once formed, first impressions last.
The first thing we notice about a person is their appearance. This isn't being judgmental or superficial; this is fact. While there is little about the way you look that's your own personal choice, the clothes you wear is your own conscious effort. The way you think or don't think about is your own input. Hence, fashion is an expression.
Sure, it does not reflect your ability to perform your job. But still, presentation is an important part of the equation. You want to send the message that you are the right candidate. You want to get a great first impression.
So let's begin answering how:
Do your homework: COMPANY CULTURE AND DRESS CODES
If you have zero clues on what interview outfit to wear, you might imagine that you're supposed to don something that looks like it's been ripped straight from Mad Men — classy Italian suit and ties. That would set a great first impression, right?
As it turns out, it doesn't automatically means that. Suits are not the universal standard anymore. Can you imagine someone showing up in an interview for a McDonald's staff position wearing fancy rentals? It screams out of touch and frankly weird.
No, you have to do your homework. Each company has its own unique standards. Each company has its own unique office culture. Is the company you're gunning for more conservative or more rockstar? It's a spectrum. It typically goes from casual shirts with a lot of room for creativity to full-on business suits with focus on uniformity.
Your ultimate goal is to present yourself like you belong there. You do not want to look out of place.
The dress code may say 'casual', but think about it: Do you really want to wear those sweatpants? Probably not.
Dress codes are there for people who are already working there. You, on the other hand, have the burden of still trying to get that first impression. You want them to think that you actually care about working there.
So to decode dress codes, you have to read between the lines.
For example, companies who wear casual value comfort and creativity the most. However, I bet they wouldn't want to interview anyone wearing a wacky animé onesie. So you'd still want to remain professional, decent, and polished. For men, long-sleeved shirts along with some khakis and dress shoes should be ideal. For women, anything that looks casual but classy like a work dress.
Business casual and business professional dress codes are where you'd want to start to do some emulation. Both of these values tradition, institution, and image — albeit one less intense than the other. Business casual is less formal than full-on business wear, but it's still intended to give a businesslike impression. Business professional is where you wear suits, and business casual is where you take it off in favor of a chic dress shirt or blouse.
If you don't notice, there's a standard here: dress nicely. Don't be sloppy.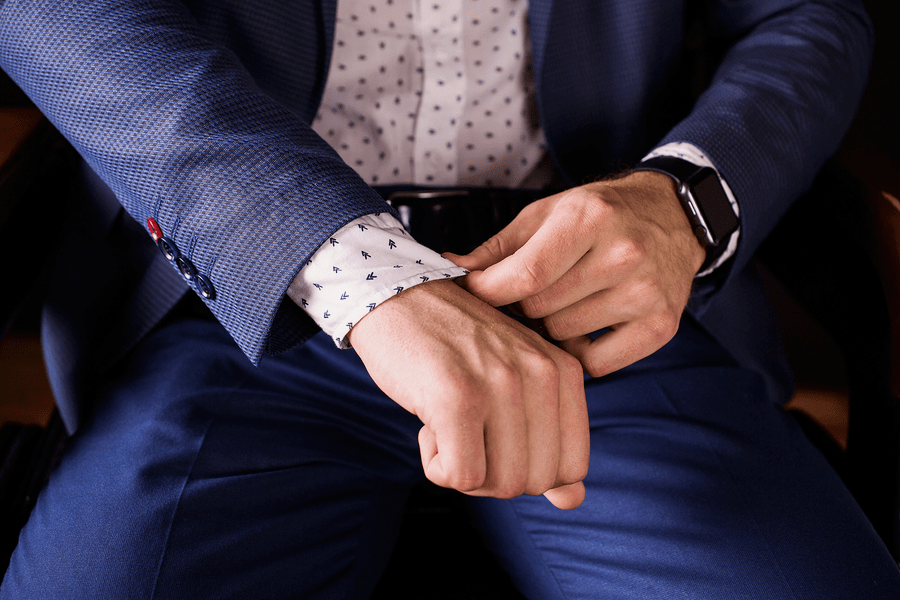 ADDITIONAL TIPS
The tips above should have answered your initial question. But if you're still looking for more guidance, here are some helpful things you should remember:
WEAR IT LIKE YOU MEAN IT
Do you slouch in those suits? Don't. Get into the mindset that the clothes you're wearing are the ones you wear every day. Don't let your clothes carry you; carry yourself with them.
WEAR A SMILE
As far as first impressions go, a smile is the best thing that you can put on that would really make a big impact.
KEEP IT SIMPLE, SILLY (KISS)
Ultimately, you should be the center of attention — not what interview outfit you're wearing. Don't wear any clothes with prominent brands. Don't wear anything too bright or too loud. Unless that's the job you're gunning for, you're not a fashion model. You're not trying to sell or exhibit the clothes you're wearing.
You are showcasing yourself.
Don't let your clothes distract the employers from the actual product.
BE YOURSELF
Usually, if you're not used to wearing suits every day, you'll get self-conscious. That's normal, but you need to fix that. You need to work on the reason you're wearing your interview outfit. Are you wearing them to make other people like you? Technically, but that's not the narrative you want to set for yourself.
Be yourself. What do I mean? If you wear these clothes for other people, you will get stuck in that "please others"subservient mindset. Instead, wear it for yourself. Visualize that you are already working in the company that you're applying for, maybe as one of the higher-ups. What would this version of you wear to work? Wear that.
This works well because you're supposed to be the focus of the interview. In the end, the best thing that you can wear for this interview is yourself.
READY FOR YOUR INTERVIEW?
Did that excite you? Good. You're ready.
If you want to cover more places in your job search, our website Infinity Staffing makes job search easy. This is true especially if you're around San Benito or Santa Clara county.
How easy? Just give us your resumé and we will do the job search for you. It's that simple.
Advance your career today — Apply now.
While you're at it, here are some tips that will help you get your dream job.